Dal 1998 ho aiutato migliaia di persone a migliorare la loro presenza online. Leggi cosa dicono di me:
——————————————————————————————————————————————-
Work with modest budget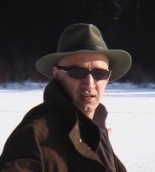 Sandro has been producing my website for the past few months now. The work is almost finished, but when we started we had a number of difficult challenges ahead of us.
The site needed heavy customization and I had a rather modest budget at my disposal.
Despite the difficulties, Sandro rolled up his sleeves with his signature optimism and cool and began the work.
Today, thanks to his and his team's efforts, I am witnessing the last touch ups being put on a website that is both original and functional. His work has satisfied all my expectations and I can't thank him enough for that.
Sandro is a reliable, creative and caring professional. And I highly recommend him.
Hossein Fazeli, writer/film director
http://naanaambook.com/
http://www.fazelifilms.com/
——————————————————————————————————————————————-
Professional and expert
We are a "Registered Charitable Art & Culture Organization" based in the United Kingdom (The Toos Foundation). Sandro had helped us to be acknowledged by the other organizations in a very short period of time and through his help and continuous support, our viewer and the growth of our community had increased few times more.
Tangible results:
– Growth Facebook community 10 times
– Growth Twitter community 4 times
We strongly suggest to the other commercial organizations, to benefit from his expertise and professionalism in internet marketing, web design and social media marketing. He is not only an honest and patient expert in this field but he makes the business owner feels proud and prestigious in the society as well.
We will use his services again !
Lady Jamil Kharrazi
ToosFoundation.com
——————————————————————————————————————————————-
A Profound Positive Impact

Latest update:
In the past 2 days, I have received about 8 calls. FANTASTIC. 3 of them were businesses, which we have landed.
Keep up the great marketing.
—————————
Update:
The past week and a half, we have seen quite a lot of business (all from the internet). We even picked … [privacy]… from CBC News as a client today.
The makes 4 calls today alone from new clients.
Whatever you're doing…. Keep up the good work!!!!
Thanks,
Chad
—————————
My name is Chad, and I run a successful IT Firm in Richmond, British Columbia. We are located about ½ hour from Vancouver, British Columbia, Canada.
Being in the IT industry, and having learned most of what I know by doing it hands-on, I took on the challenge of designing my own website.
It wasn't bad. I liked it. Other people seemed to as well. But I wasn't getting the traffic I had hoped for from the net. I did everything I needed to (or so I thought) in order to maintain presence out there, but the number of visitors just wasn't there.

I needed to talk to someone who knew the internet marketing arena. That's when I was introduced to Sandro. He immediately laid it all out on the table for me, with a plan of attack, a timeline for milestones
that we will be achieving, and new design for the website. Within 3 months I had a new flashy website, and things were rolling.
The traffic to the website started to increase, and calls started coming in.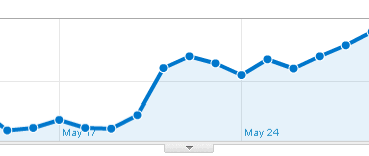 Since commencing work with Sandro, the income generated as a result has exceeded the cost of his services by over 550%. This value continues to climb.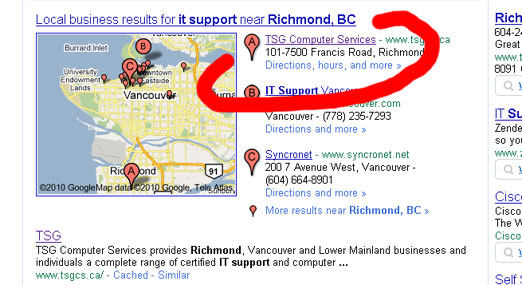 I strong endorse Spontanea Technologies. Having made such a profound positive impact on the day to day operations of my company, I can honestly say that we will be utilizing their services for a long time.
Chad Rushka
TSG Computer Services
Solutions for Increased Productivity
www.tsgcs.ca
——————————————————————————————————————————————-
It is such a great joy and honor to be able to write this testimonial on behalf of Sandro.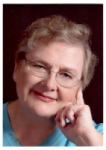 Sandro has been my coach and mentor since September 2007. In this short period of time he has instructed me on how to bring my website, ArtisticFlowerArrangements.com, from one of just selling my e-book to one that now offers resources, a forum and most recently a blog for all of my subscribers.
PAGERANK FROM 0/10 TO 4/10
During this same period, Sandro's unique method of instructing by "doing" has helped me to bring my Google page rankings from 0/10 to 4/10. Before that time I never knew what Google was or realized the importance of what it could mean to a website.
In addition to the page ranking for my website, with Sandro's teaching, my Blog site has already achieved a Google page rank of 1/10 within a few months of its introduction to the internet.

From our very first session Sandro made me feel at ease with the tasks of learning to build my website.
He has the patience of a saint, and I know that many times I have probably pushed it to the limit.
His vast knowledge of Internet Marketing and website design continues to amaze me.
Among the numerous lessons Sandro has taught me are:
Learning how to create and publish a Press Release, as well as its' overall importance.
How to list my website in directories in order to make it known to the public.
How to analyze and find the keywords necessary to achieve top rankings.
Why I need to submit articles as well as what topics to cover to help my site.
Learning all the various programs that Google has to offer and how to use them to my websites advantage.
How to link my website to my blog in order to create public awareness of both sites by using keywords.
What Social Media Marketing is all about and what it does for my website.
How to create a newsletter that people would enjoy and subscribe to. Since my first newsletter was published in January 2008, I have gained over 900 subscribers with an average of 65-70 new members each month.
These have been but just a few of the things Sandro has taught me.
He continues to show me new and exciting ways of working with my website to enhance its' importance to the internet community. I look forward to our conference sessions each month, knowing that I am learning from one of the best, if not the best.
The list of kudos could go on to infinity, but the greatest one is being able to call Sandro my mentor, my coach and most importantly my friend.

JUDITH BABB
Artistic Flower Arrangements
NOTE: Examples of the accomplishments Sandro has helped me to gain through his coaching techniques:
——————————————————————————————————————————————-
Increased Traffic by 200%
Hi Sandro,

I'd like to thank you for all the work that you've done, and continue to do for our website. I've though a lot about finding someone to do internet marketing for us, but always figured it's too expensive, and we can't afford it. I also was wary of what the persons going to do, or what affect it's really going to have. I never really trusted any of those internet marketing guys.
I'd been following the Internet Marketing Centre for a while, and for quite a while, wanted to sign-up for their program (if I had the money) so I could learn how to do it. It was clear to me that those guys really seemed to know what they're doing. When I came across Sandro, what really sold me was the fact that he used to be a Senior Mentor for the Internet Marketing Company. I knew then that Sandro took his job seriously, and really knew what he was doing.
As far as the cost goes, we were able to work out something affordable, and began to really work together as a team to help us realize our goals for driving more local traffic to our website. In a short period of time, Sandro helped to increase our daily traffic by over 200%.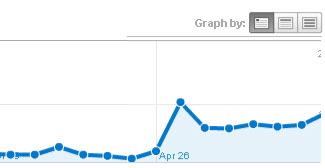 This was also a great help with increasing our opt-in for our newsletter which increased by over 300%
I can honestly say, that Sandro has clearly gone far above what is asked and required of him. He's confident in his skills and abilities, and completely lacks any arrogance which results in really working as a team towards a common goal instead of me feeling like I'm a schmuk , and he knows everything
Sandro has done a great job for us, and I can safely say that after working with him, I would never use anyone else. He's easy to work with and above all patient.
Randy Dueck – Owner of Nexus Hair Salon in Burnaby
glorydueck.com
randydueck.com
——————————————————————————————————————————————-
Spontanea is the Real Meal Deal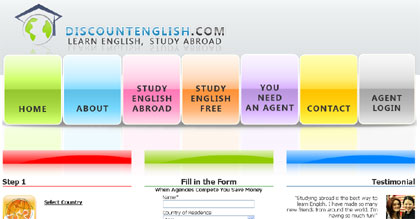 Let me be Honest!
Before I met Sandro, CEO and owner of Spontanea, I knew nothing about building a website.
That is not the case now. With his patience and technical excellence my concept has become a reality.
Spontanea is the real meal deal.
Would I recommend his company? Absolutely.
Whether you want to improve what you already have, or build something new right from the ground, Sandro can help.
There aren't a lot of companies where you can brainstorm directly with the boss. Spontanea provides that intimate and unintimidating interface.
If you have an idea and want to make it happen give him a call. I'm glad I did.
Chris Frederich – President and CEO
DiscountEnglish.com
——————————————————————————————————————————————-
He is Worth Much More Than What His Hourly Rate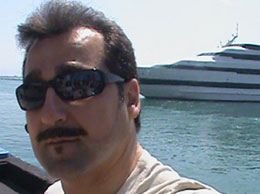 If you're Looking for help, Whether In the Beginning, Intermediate or in the end of your Project, and You need Some one, who's Knowledge In The Internet business, Technical or the Business, Sandro is The MAN,
He's the Professional Consultant and Guidance to Your Business and Your Thoughts.
He's also the Person with enormous understanding of Your weakness, Combined with Patient and Unparalleled communication skills, Understanding your Dilemma, Without judging your weakness, But emphasizing your strength, and leading you to the right Path, With Sincerity Of your Best interest in Mind.
SINCERE, HONEST AND PROFESSIONAL
He is Worth much more than what his hourly rate 1st! Because Sensere, Honest, and Professional experts, In His Talent and Patient On Many levels, Is hard To Find these Days.
I'm in the Development Process of an comerce web site, and we will launch by next year in the Lord Will, But no matter What happened, Sandro will be the Main trusted Consultant and Adviser for my company Always.
It might cost a bit more to Hire some one At Sandro's Caliber, But think of all the time and Money you would Waist If you're with some one else, Just Like my company had done in the Past!
Before we Found Sandro. Have a Peace of Mind, Have Sandro on your Side, and see the result for your self…
Regards-Cody Michel
Ultimatehealthcare, Inc.
P. O. Box 71682
Madison Heights Mi, 48071
——————————————————————————————————————————————-
400% Traffic Increase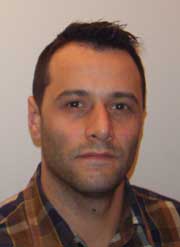 Sandro of Spontanea Technologies took me from knowing almost nothing about internet marketing to having a broad in-depth understanding of the systems and processes that make a real difference on the internet.
His mentoring process is designed to allow you to easily progress at your own pace and Sandro was always there for me whenever I had any questions that needed answering no matter how complex or trivial.
With Sandro's help I have increased my traffic by 400% but most importantly he helped me build a solid platform in which to move forward with confidence.
Shane McCarty
DoctorPhong.com
——————————————————————————————————————————————-
A Marketing Guru
My name is Claudio W. Bellotto, I am the owner of a very successful helicopter tour and training operation in South Lake Tahoe CA.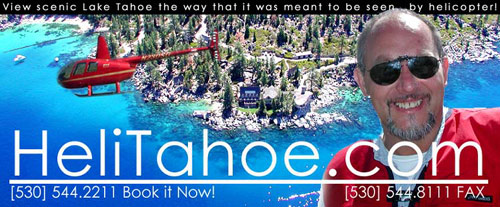 I had the unique privilege and honor of working with Sandro for many years, in the cruise industry, and over time I had the chance to admire his ethics and professionalism.
Our roads went different ways, and while I become the owner and chief flight instructor for my training facility, Sandro has chosen to become a marketing Guru.
When I needed to upgrade my web page, I consulted several local firms, to discover outrageous prices and mediocre products. The bulb went off, and I contacted Sandro right away. I can't tell you how impressed I was with the level of performance, creativity and promptness hi has shown.
I got changes done in my newly designed web page within an hour, never had to ask the same question twice, and at a very reasonable cost. He has never changed: from his high standard of ethics displayed onboard a several thousands passengers cruise ship, to a web designer and marketing mentor, he is still the top gun.
I highly recommend his services to anyone who really needs a superb product, a personal touch, and a loyal friend in this shark infested market.
My web page has experienced a steep spike in number of visits since I put my marketing future in the capable hands of Sandro, and I am sure you will get the same benefits. Please feel free to contact me should you need more detailed information.
Claudio W. Bellotto
RenoTahoeHelicopters.com
530 544 2211
——————————————————————————————————————————————-
Page 1 in Google
Sandro is the third in a series of coaches and I won't even start mentioning the number of clubs, internet learning etc that I tried before Sandro.
My previous coaches were of the consult and drop type, you know the ones, strictly hands off…give you a lesson of some sort (usually 20 or 30 minutes) and essentially short on the how to …then drop you for a week or two and check in to see how you did.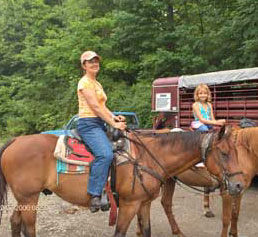 Some of them amounted to reading how to articles on a website and then asking the coach if you had problems and guess what the coach would refer you back to the articles. Well, this was lame to say the least, especially in my situation where I am so busy and I don't have time for such slow and tedious progress.
I am embarrassed to say how much this trial and error has cost me in wasted time and money. Maybe the limiting factor was me, maybe it was the coaching style, or maybe it was a combination.
It doesn't matter though, because things are finally progressing since I started with Sandro and I am very happy with the results I am achieving.
In the time I have been working with Sandro, I have a functional website that is professional looking and a blog that has just started but is at least up and running. I have moved from non-existent in the search engines to page 1 on yahoo, 1 on Google and page 4 on msn.
I had my best week ever in sales just this week.
Sandro is speedy, thorough and I am sure will tailor his service to whatever it is that you need. If things keep moving the way they are now, I will be using his service for a long time to build additional business features into my website or start new projects. If you only wish to use his services for a short time, that would work too, because his focus is to teach you so you don't need him indefinitely.
He has been immensely helpful to me and has helped me to achieve some action at my website and at least I can see the light at the end of the tunnel, instead of wondering if I am even on the right train!
Judy McFarlen – Rural Alberta, Canada
http://www.diydeerfoodplots.com/
http://www.vetjudy.com/
——————————————————————————————————————————————-
"A long time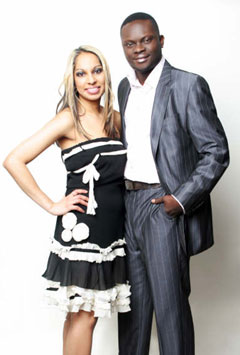 ago, we learned that to be successful in business, one needs to have a good business idea, backed up with a powerful website that you can attract traffic to, loaded with a 100% money back guarantee system for your clients.
Since then we have found that in fact what you need is a good business idea.
3 AMAZING WEBSITES
Sandro has produced 3 amazing websites for us so far, the level of service is truly what you dream of, the quality of the websites is precision at its best and the marketing skills are second to none!
For anyone who is thinking of starting an on line business, once you have developed your idea, and you have your plans written down on paper, get in touch with Sandro. His methods are real, they work, they produce results and most importantly Sandro's willingness to help you achieve your dreams is a quality that cannot be rivalled.
A lot of similar companies are more interested in the pound or dollar sign, Sandro is interested in your success and he will do his very best to make sure you get to where you want to be."
Veena & John Warmann – UK Enterprenuers
Veenawarmann.com
Mrsgreatbritain.co.uk
1sttimebuyersz.com
——————————————————————————————————————————————-
Mentoring Program Evaluation
1. Overall, how satisfied are you with the Advanced Mentoring Program?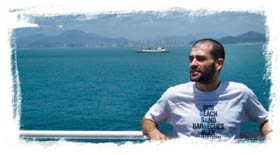 Very Satisfied
I myself could not achieve much within the time of the program. But it is me not you to be blamed. Your program is great! And I am very satisfied. However, I would not be surprised if someone is not. Though I guess it is not always possible to sift the tyrekickers out from the program it is a good move to try to. I wish you good luck on this!
2. Overall, how satisfied are you that the program is meeting your objectives?
Very Satisfied
A GREAT MENTOR
As I said I myself could not achieve much within the time of the program but I believe that soon I will. I am continuously working on becoming a good example of a great online success in the near future and one more prove that your program really works. Once again, your program is great and it is up to the mentee to get most out of it. I am confident on that. Of course, it depends on the mentor as well.
I had the chance to work with a great mentor.
3. How satisfied are you with the written assignments, session summaries and other documentation sent to you as part of the program?
Very Satisfied
I can only imagine how much time and efforts you guys have spent working on that. You have done it well! Congratulations!
4. How satisfied are you with your ability to spend the time and effort on this project that you had originally agreed to?
Very Satisfied
No comments.
5. Overall, how satisfied are you with your mentor?
Very Satisfied
HE WORKS WITH HIS HEART
I adore my mentor. Sandro was more than a mentor to me. To me, Sandro was always available on both marketing and personal level.
* On a marketing level he showed me things that can turn any looser into an internet champion.
* On a personal level he was side beside me during the process no matter of me being a looser or a champion
You can't expect someone to do that for money, do you?
Sandro works with his heart!
I think of Sandro not as a mentor of mine, not even as a friend of mine. He is much more than that. He is as an elder brother to me. I don't really have a brother but I guess this is what would feel like to have one.
Sandro is part of my family and his photo will always be on a visible place in my house. I believe that this is more than all the words I can say about him. Thank you Sandro!
And good luck to you my brother!
6. Rate your level of satisfaction with the advice, assistance and support offered by your mentor?
Very Satisfied
My level of satisfaction is the highest possible.
In regards to the advice, assistance and support: Always on time, always spot on, no hype and no fluff, strait forward in a real professional way.
7. How satisfied are you with the phone sessions you have had with your mentor?
Very Satisfied
I've been waiting each and every session like the rainbow wait the rain. This is how I feel about my phone sessions with Sandro.
Well, as you know not always there is a rainbow after the rain but there is no chance for the rainbow without the rain – If you know what I mean. I got my chances and during all this time Sandro was great.
Let me tell you something more about Sandro.
Sandro listens first, and only then he talks. He never talked to me before he made sure he correctly understands the questions and the problems that I face. And he never called me just to throw some information to me. Only this quality alone makes him stands among many others who call themselves mentors.
Honestly, I am jealous of you having Sandro in your team – a Great Team really.
All the best to The Team!
With all respects
Tsvetelin Georgiev Bulgaria
Uploove.com
Easychooser.com/
P.S. Please, accept my apologies for the big delay in sending you back my feedback regarding the Advanced Mentoring Program.
——————————————————————————————————————————————-
A Rare Gem

"Working with him…is a pleasure. He is one of those rare gems who is truly committed to helping others succeed. In addition to his SEO expertise, his integrity and genuineness make him a first-class professional. I'd recommend his services to anyone."
Karina Fuentes – My Words your success
http://karinafuentes.com/
——————————————————————————————————————————————-
A great program for anyone seeking to make a living from the internet!
About the Mentor and the program: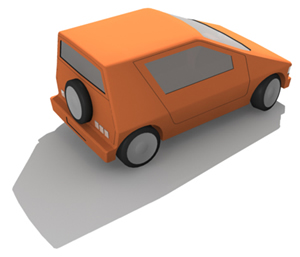 I started working with my mentor Sandro at the beginning of June 2006. We eventually created a brand new project targeted at a very specific market, that of building an electric car from a manual and plans. It took from then until February this year to design, write and create the car (that will be finished in approximately four weeks.
The web site was launched at the beginning of March this year (2007), since then from a zero start the figures have been staggering. I have produced only one press release.
Visits for March 75,000, April 118,000, May 120,000 and growing.
Number of copies of the manual and plans sold to date are 71, worth in excess of $4500.
Visitors for March 3098, April 3925, May 4643.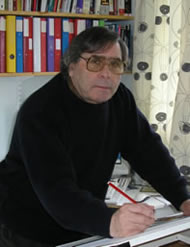 So far the car, even before it is finished has been featured in several publications on both sides of the Atlantic.
With hand on my heart I have to admit that I took a major leap in the dark when I joined the mentoring program.
It has proved to be everything that it promised. I don't honestly think I will be creating any more web sites beyond this one.
I think this one will keep me occupied for the rest of my days (I am now well over 70 years of age). I shudder to think what is going to happen when the photographs of the finished car are published.
A great program for anyone seeking to make a living from the internet!
George Jeffrey
Electric Cars Plans
——————————————————————————————————————————————-
Astounding Knowledge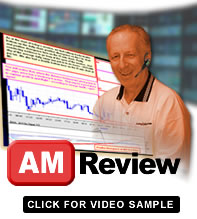 Hello Sandro, Thank you very much for all the great information, tips and mentoring you have given to us over the past 6 months.
Your level of internet marketing knowledge is nothing short of astounding!
We would highly recommend your service to anyone who wishes to drastically improve their online success. We are sure we will be talking future mentoring classes with you soon! All the best!"
Peter Bain
http://www.forexmentor.com/
At time of writing:
11,000 visitors daily and over 2 million revenue per year!!! Way to go guys…
——————————————————————————————————————————————-
500% Increase in Sales
"He now has a #5 listing on Google… and he makes $2,500+ per month!"
I started working with Sandro in November 2006 and with my mentor in April of 2007. This has been a great experience! Immediately after applying the strategies from the team the sales from my website increased by 300% and since working with mentor have increased another 200%. They have gone from $500 a month to $2,500 a month and keep going up!
My visitors have increased nearly 50% and I have built up my opt-in list from 37,000 to 49,000 just in the last few month by working with my mentor and using the traffic strategies I have learned.
I also have increased my rankings on Google applying optimization techniques and have a #5 listing on Google for one of my search terms. The traffic to my site has increased from 11,000 visitors to over 16,000 a month!
I never had any doubts that the techniques I learned from Sandro and the software programs they developed would work. That's why I started to use them immediately and got immediate results! Yoiu can do the same.
Peter Breyer
WritersOfTheFuture.com
——————————————————————————————————————————————-
About the Mentor:
I was very lucky to have Sandro as my mentor when I started to climb the Internet Marketing ladder (from scratch).
Without this kind of coaching it would have been almost impossible to succeed. He is always patient and have a total professional attitude as he follows my progress.
All my thanks, and I highly recommend him for everybody in need of a pro!
Ketil Sjavik
http://www.italyexposed.com/ – Italian Holidays
——————————————————————————————————————————————-
$207,000 in Revenue in 2007 Alone!
Dear Sandro and team,
My name is Vince DelMonte and I am now the proud owner of a profitable and successful website VinceDelMonteFitness.com, thanks to the guidance and mentorship abilities of Sandro from the Internet Marketing Centre.
I entered the program in October 2005 after trying to make money online, unsuccessfully for two years. What a waste of time! After hearing about and applying for the six month mentorship program, I knew instantly that this was my ticket to success! I was assigned Sandro, a fellow Italian who was the mentor responsible for guiding this young, clueless yet motivated and focused individual to his goals of a couple thousand dollars a month!
Sandro had his work cut out with me because we decided to enter the niche market that I was the most passionate about, yet it was very saturated and competitive…the fitness industry.
Right away from the first call I knew that I was in good hands because Sandro had to control my excitement and funnel my energy into being focused on one project at a time. One of the reasons I was unsuccessful before, was because I was spreading myself thin and never completing one task before moving to the next.
Sandro made sure we followed the systems to the letter and he never yet me lose focus of each projects goals and requirements. His belief became my belief and I learned to trust him and the systems.
The time I worked with Sandro has been invaluable.
I am the type of person who likes to be spoon fed and given the answer right away but Sandro was an excellent coach by being patient with me and helped me nourish my autonomy. Although he was providing me the tools and techniques, step-by-step, he kept me in the spotlight by having me do all the work required. At first, I was a little frustrated because of the amount of work involved but in the end it proved to be a valuable lesson as I learned firsthand how much manual work goes into creating a successful and profitable online business.
Probably my favorite part about working with Sandro was the unlimited email coaching and to this day, I would not be surprised if I took advantage of this service more than anyone else! Haha. This part of the program was truly priceless and I think my mouth dropped almost every time Sandro replied with new advice, tips, techniques and resources that I would have NEVER discovered or figured out on my own!
Most of his advice truly felt like finding gold! At first I was a little frustrated with his very short replies but I realized his philosophy that 'less is often more' during email communication. Sandro would give me simple, clear cut advice accompanied with a new recommended resources that forced me to take action and grow. We never wasted time debating or 'talking about it' – his answers were efficient and effective.
I have all of my email conversation with Sandro stored on my computer which I still review to ensure I have maximized all of the advice and tips he offered me.
Sandro and I developed a friendly and personable relationship and he really celebrated in my excitement which showed that he truly cared about me, as a person, not just as a client.
That was probably the best part of the program. When the money started rolling in and I would send him updates like, "Just sold four books today," and he would write back, "That's incredible…I'm so proud of you…" Sandro was very encouraging and I was just as happy that I could make him proud of his hard work and skills and know that he contributed to making a huge difference in my life!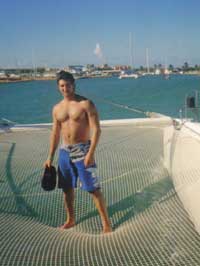 So here is the main reason that I do not regret my $6,500 investment for a second (even though I had to go into major debt to finance this investment). After only four months of being online, I have averaged $500-$900 in net profit every two weeks so have paid off half of my investment in just three months! There is no question in my mind that I will eventually be making close to $5,000 a month from this one site! Not only that but I rose to a top 20 Clickbank position for fitness books in only four moths. I receive emails from customers all over the world each day.
My website is almost fully automated, I am going away to Cuba for a week vacation and when I return, I expect for my vacation to be paid for with the book sales I made while I am tanning on the beach (and I am only 26 years old)!
Here are some of the things I have learned that I would like to highlight. I have learned how to create and manage PPC campaigns. I have learned how to write and where to submit articles. I have learned how to find niche markets. I have learned how to write salescopy and powerful headlines. I have learned how to post on forums and build relationships with my competitors. I learned how to create my own autoresponse series. I have learned how to handle customer refunds. I have learned how to write a proper signature file. Jeez, I could go on for awhile….I could write for days on all the actual secrets, systems and strategies I learned. If I can learn and execute this stuff…literally ANYBODY can if they are willing to work hard, stay focused and not lose sight of there goals.
Sandro, I would like to formally and sincerely thank you for taking me on and it's an honor to be your most 'successful' client to date and I will do my best to keep it that way. I could not have done it without you.
Grazie mille!
Sincerely,
Vince DelMonte

http://www.VinceDelMonteFitness.com – How To Build Muscle And Gain Weight Quickly
——————————————————————————————————————————————-
I Feel I got More Than I Paid For
After attending a live introductory class in Tacoma sponsored by Thompson Merchandising and Supply, (now American Retail Supply) I purchased the Marketing Secrets package, and did it have information. I figured it would take me 2 to 3 years to really get off and running; there was so much to learn.
When the chance to learn and DO IT MYSELF with supervision in only six months was presented, I knew that this was a fast track way to become successful on the Internet, and to know how to repeat the system over and over. I was right.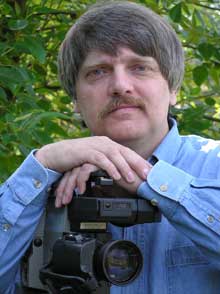 In the mentoring program I learned more than I could have alone in 2 years. I did more than I could have alone in 5 times as long, and I created much, much more.
I even found areas that I didn't know I didn't know, and then learned them!
After all of this, you might ask, "Are you satisfied?" My answer would be a resounding NO! I'm not satisfied, I am enthusiastic. I am overwhelmed with what I learned in a positive manner. I feel I got more than I paid for. I am delighted with the whole mentoring project, and with my mentor, Sandro.
LEARNING BY DOING
You see, it was not just an Internet wealth and sales class. I learned what to do and HOW to do a successful Internet small business. Small not in sales volume, but in overhead and needed employees. It was more than tutoring, it was learning by doing.
I now know how to create a system that I can duplicate over and over, from keyword search, to site design, to publicity, to articles and submissions, to profit and success.
Thanks for all you have done, Oh, and I'll be back for more.
Doctorjimwarner.com,
Buckskinproductions.com Dr. Jim Warner
——————————————————————————————————————————————-
When I started The Internet Mentoring Course, I had little knowledge of Internet Marketing. During the course I was able to find a niche market, develop an ebook for that market, and write the sales copy for a website under the tolerant and professional guidance of my mentor, Sandro.
A Great Teacher
Sandro has made a difficult and challenging task, fun and interesting. Thanks to Sandro, I can now handle email lists, SEO, newsletters and apply for links. Sandro has given me the skills to repeat the process confidently over and over again. A great teacher inspires.
Sandro is a great teacher.
Dr. Phil Hariram, Essex – UK
Healingibs.com – Healing IBS
About the mentoring program:
When I joined the mentoring program, I did not have a product or any idea of one. I used the Internet for Emails and the occasional research. I had recently retired from General Practice and was looking for a challenge.I thought that, perhaps, I could sell other peoples' product on the Net.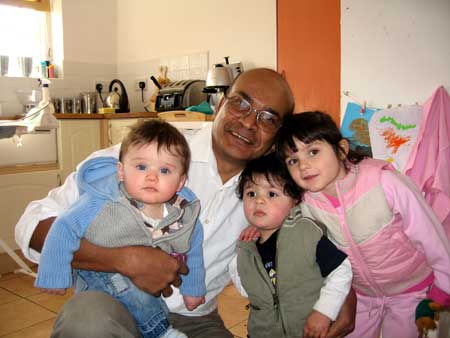 Within a month my mentor and I were able to tap into my knowledge and passion and come up with area to work on. Irritable Bowel Syndrome. My mentor suggested I look for a unique selling proposition but instead we found a unique treatment option. This became the nucleus of my Internet Marketing Business. I started writing an ebook on IBS. My excitement level was very high because I knew I was on to a winner.
Through guidance I wrote the entire copy of my website and six months after starting the course I had a website selling my own product, an ebook. At the moment as I am tightening the nuts and bolts of my business before submission, I have already sold three ebooks. I know my business will be a huge success. Amazing to think that six months earlier, I was thinking of selling other poeples' product. Now I have a website selling my ebook on auotpilot. How good is that?
The Investment I made is only a drop in the ocean compared to my future income. I thank the team for steering along the path that I did not even know existed. The knowledge I gained is a living template for future success over and over again.
If you have an Internet Business and you are not getting the returns you expect, be assured that the team will lead you foward and upward to where you belong. At the top. If you are just starting out, allow the team to bring foward your best to produce a business module you know will succeed.
Dr. Phil Hariram, Essex – UK
Healingibs.com
——————————————————————————————————————————————-
About the Mentor:
I had the wonderful opportunity to have Sandro as my mentor on website niche markets and search engine optimizations. Sandro shared with me multiple ways of researching possible niche markets according to my own interests.
The Time Has Been Invaluble
Once I was able to determine a niche market, he then gave me the tools I need to develop my website, set up keywords to maximize my rankings within the searching engines, and introduced me to methods of testing and marketing my site through a multiple of different routes.

The time I worked with Sandro has been invaluable.

Cheri Ostman Beach Park, IL – USA
Professional Looking Garden and Retaining Walls

<! end #content -->